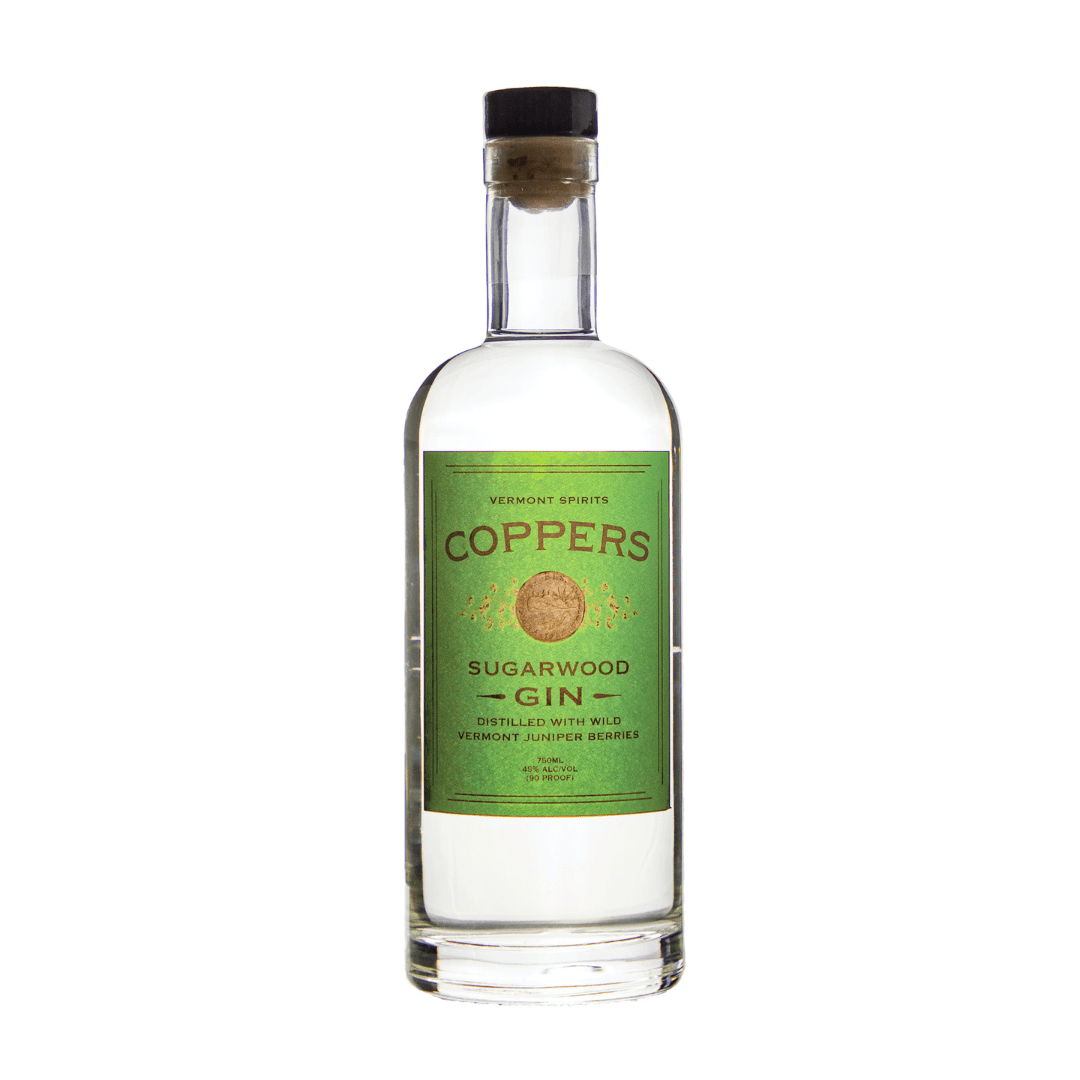 750mL and 375mL
Alc. 45% by Vol. (90 Proof)
For The Vermonter! Light, Fresh & Easy-Going

Tea Leaf Aromas With Notes Of Warm Honeyed Pine

Beautiful Citrus Balanced By Pure Vermont Maple
We are returning to our roots with this gin release! A fun-loving gin distilled with locally grown junipers, green tea and orange peel, for a warm finish with a touch of pure Vermont maple. Inviting, complex notes of earl gray aromas, orange and woody juniper pop with a touch of maple.
Wild Vermont Juniper, Masterful Blend Of Botanicals
Copper Sugarwood Gin is an original Vermont expression of this classic spirit. Our Master Distiller's favorite, he uses hand-picked local juniper berries, orange peel and green tea in the distillation, then blends in a light touch of golden maple syrup for a smooth, lasting finish. 90 proof
Tasting Notes
Crystal clear color. Inviting and complex notes of earl gray aromas, orange, and juniper on the nose. Orange peel and woody juniper pop on the palate with a touch of maple sweetness up front. Full, silky, and semisweet body that balances citrus-like acidity against the sweet maple finish. Warm aftertaste with honeyed pine and maple.
Drink Concepts
Neat, Single Cube
Upgrade any traditional bourbon cocktail
Signature cocktail: Coppers Naturally
Awards
2021 Bartenders Spirits Awards, Gold; 92 points