Shop Vermont Spirits Distilling Co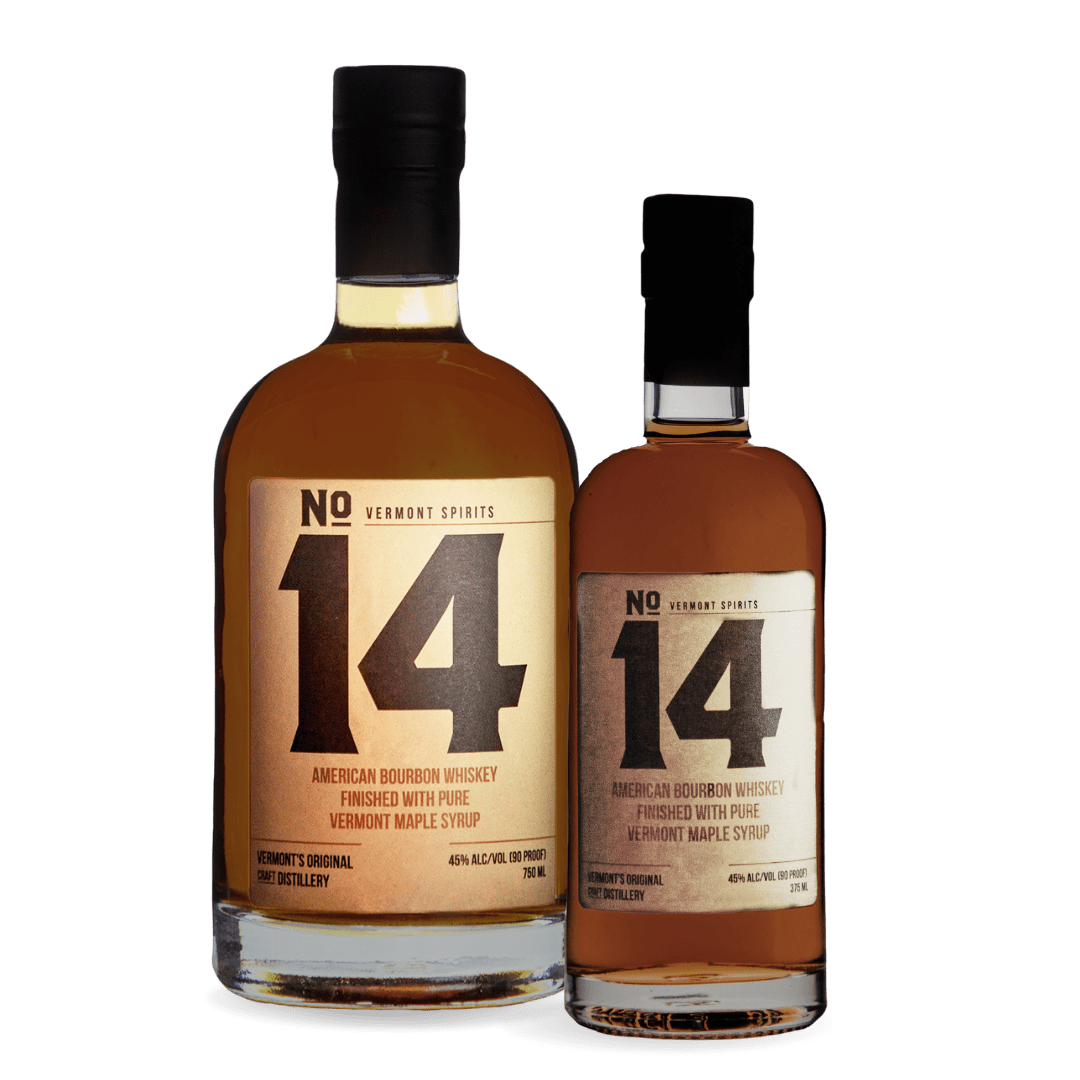 Blended Finished & Aged In Vermont
Award-Winning Distinctly American
Exceptionally Smooth Bourbon
A Versatile Drink-With-Dinner Bourbon
No 14 Bourbon unites two American classics – bourbon whiskey and a light touch of pure Vermont maple. The result is a rich, classic bourbon with a wonderfully smooth and long lasting finish.
Handcrafted. Small Batch. Seriously Smooth.
*Available for shipping to most states.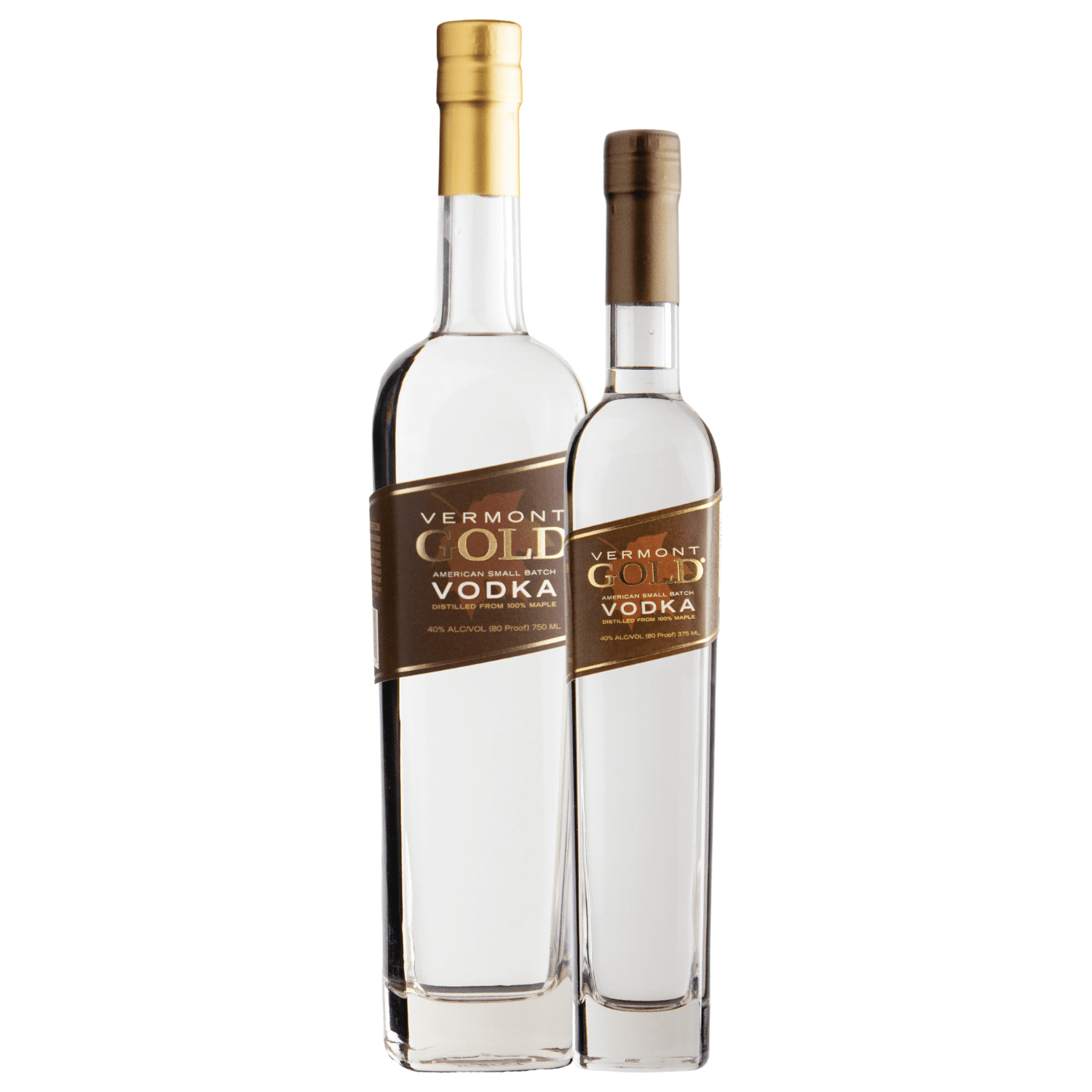 100% Forest To Bottle
Award-Winning Small Batch Vodka
Distilled From Only Pure Vermont Maple
Gluten-Free & Grain-Free
Vermont Gold Vodka is the spirit of Vermont in its simplicity of ingredients and its commitment to distinctive craftsmanship. The result? A vodka so clear & smooth, we think it sparkles.
Two Ingredients, One Ingenious Distillation Process
*Available for shipping to most states.
We are working with Barcart and their network of of licensed retailers to make our spirits available in most states! Please note, we are only able to ship No 14 Bourbon and Vermont Gold Vodka, through our online store the following states:
AZ, CA, CO, CT, DE, DC, FL, GA, ID, IN, IA, KS, KY, LA, MN, MI, MT, NE, NV, NH, NJ, NM, NY, ND, PA, RI, SC, TX, VA, WA
Massachusetts Residents: We are able to ship No 14 Bourbon direct to your door!
(We'll let you know as soon as we can deliver our other spirits!)
If you have questions, please visit our FAQs page or contact us.
Craft Spirits Make Great Gifts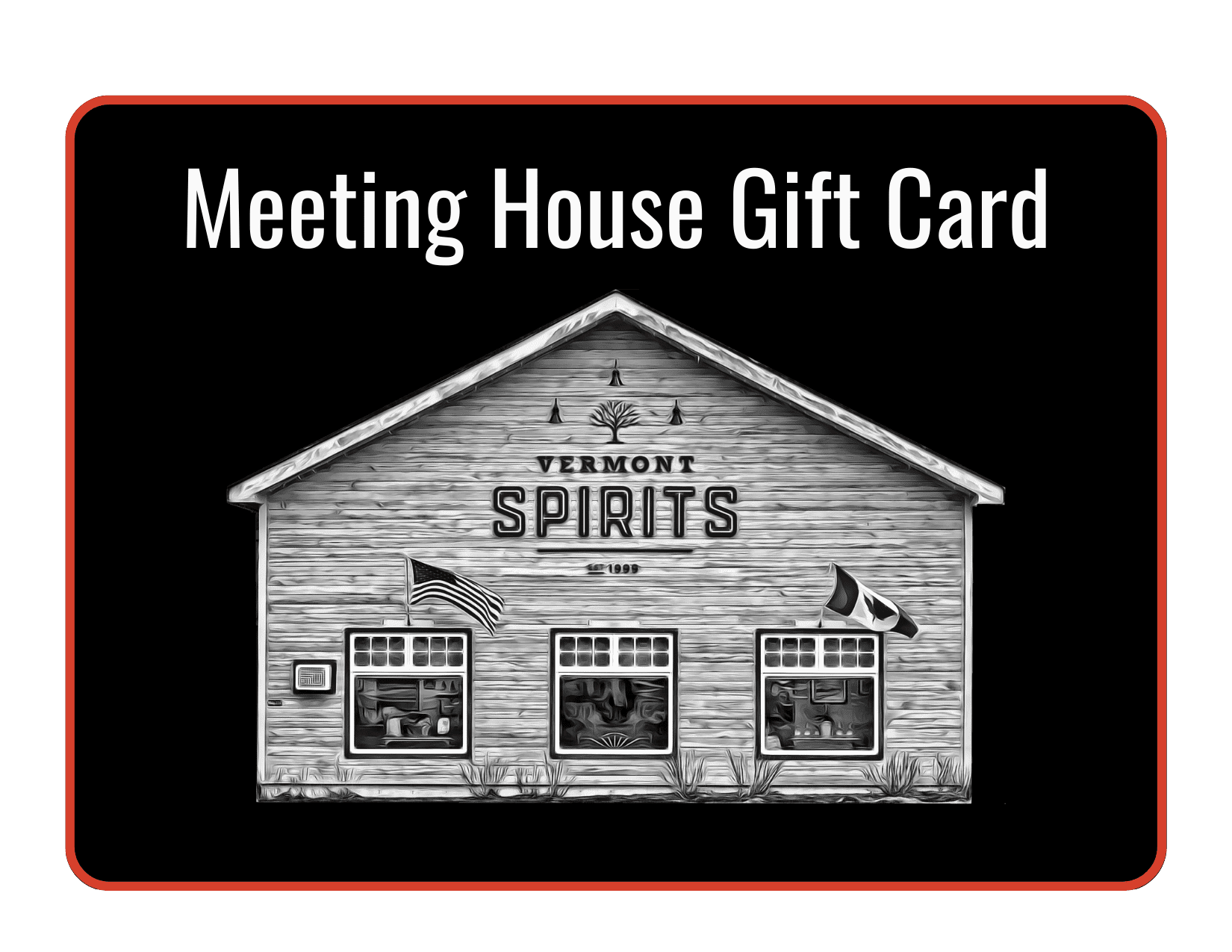 Use this gift card for purchases at our distillery in Quechee
Visit us in Quechee, Vermont and use for any in-store purchases at the Meeting House, including exclusive craft spirits and our entire family of bourbons, vodkas, and gins!
Joshua G.
The Vermont Gold is outstanding vodka. Not sweet like syrup, just a hint of maple flavor. In my opinion poured on ice is ideal presentation.
On top of that they went far far out of their way to make right a small issue that I had. So far above and beyond what I am used to in this day and age when it comes to customer service. Small business, craft products, good people!!! Thanks again Don!!!
Court B.
I've been here a few times to buy their bourbon and have always been greeted and welcomed by someone there. But, more importantly, I brought group of Mercedes Club members to the distillery and Randy spent well over an hour with us giving a fully detail tour of their distilling process. It was absolutely fantastic! Oh, and the spirits are top notch. I highly recommend that you take some time to stop by, have a tasting, and then buy some bottles of your favorite spirit!