Available in Massachusetts wherever you get your craft spirits.
No 14 Bourbon is blended, barreled, aged & finished in Quechee, Vermont, by one of the most tenured Master Distillers in the nation, by the oldest craft distillery in Vermont.
The technique: We finish No 14 with pure grade Vermont maple to balance the bite of the bourbon, to allow the clove, spice and cherry vanilla to show up mid-palate, and to make for an incredibly smooth finish.
Vermont was the 14th state to join the union in 1791. That's after she spent 14 years as a no-kidding, self-declared, independent republic.
With No 14 Bourbon, we wanted a flavor profile that was incredibly smooth, that could stand alone (independently, of course) or make any cocktail better (like Vermont did for the Union in 1791).
Each batch is aged in New American Oak barrels. We carefully blend the bourbon until we achieve a flavor profile with notes of cherry vanilla, clove and spice. We finish the bourbon with a touch of pure grade Vermont maple, which gives it the long, smooth finish bourbon enthusiasts are talking about.
So here's to your Vermont In A Bottle experience. Drink No 14 Bourbon neat or on a single cube. Upgrade your favorite classic cocktail or come up with a new recipe. Drink it apres-anything or drink it with dinner. We know you'll love it. Cheers.
Shop Our Store
Buy online and get it shipped. (Available in Massachusetts and most U.S. states!)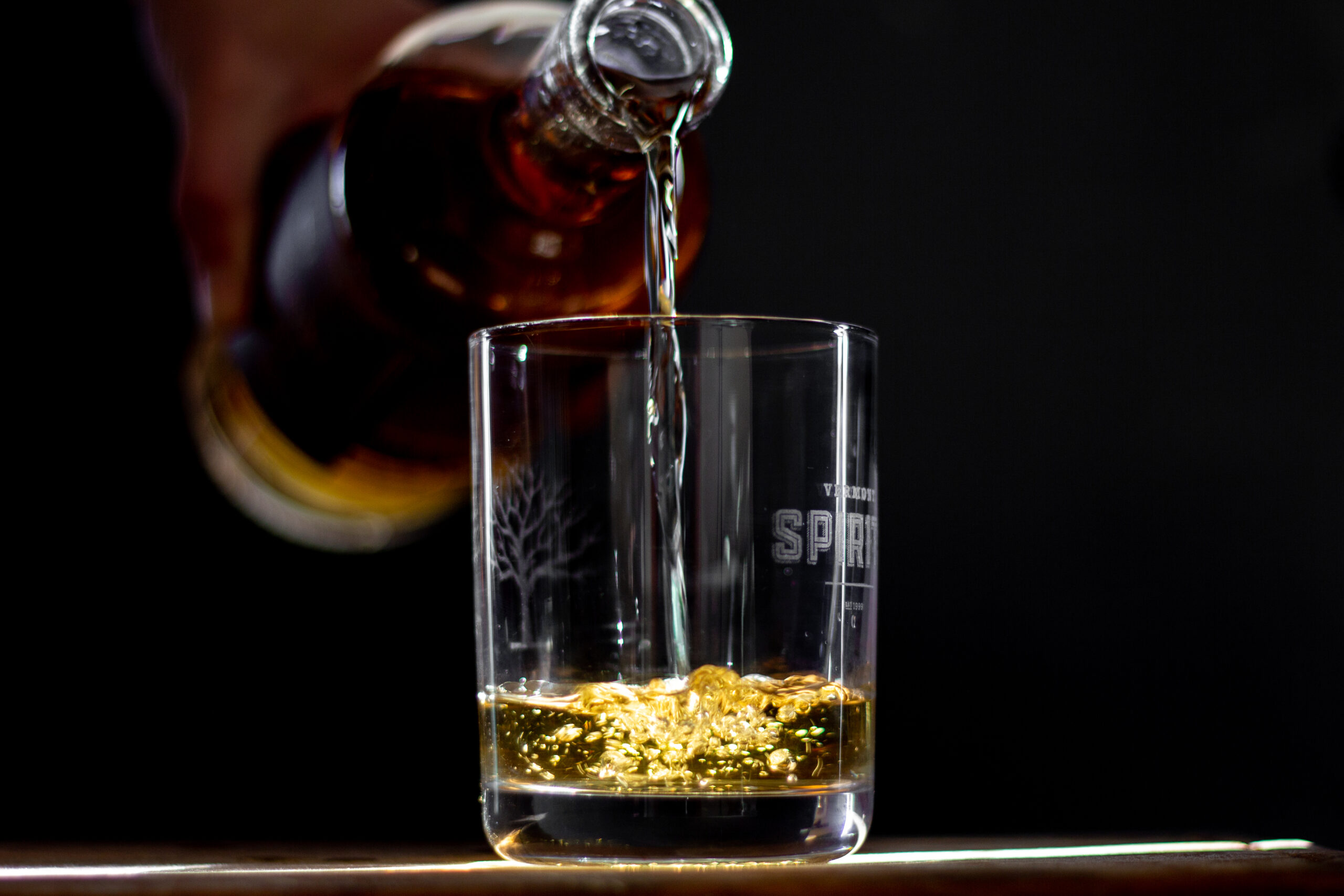 Ask For Us… Anywhere
Visit our featured retailers or find us near you.
Delivery
Order through Mash & Grape, Caskers, or get delivery from a local retailer.
Join Our Fans On Instagram