No 14 Bourbon
Vermont in a Bottle
Named in honor of Vermont, the 14th state, No 14 Bourbon unites two American Classics … bourbon whiskey & pure Vermont maple. The strength of the bourbon is softened by a hint of sweetness, which broadens its appeal to a variety of palates. The result is a wonderfully smooth spirit with a warm and lasting finish. On its own or in a cocktail, No 14 Bourbon is a wonderfully smooth and distinctly American spirit. Drink neat or with a single cube. Elevate your cocktail experience with the No 14 Old Fashioned. Drink neat or with a single cube. Elevate your cocktail experience with the No 14 Old Fashioned. 90 proof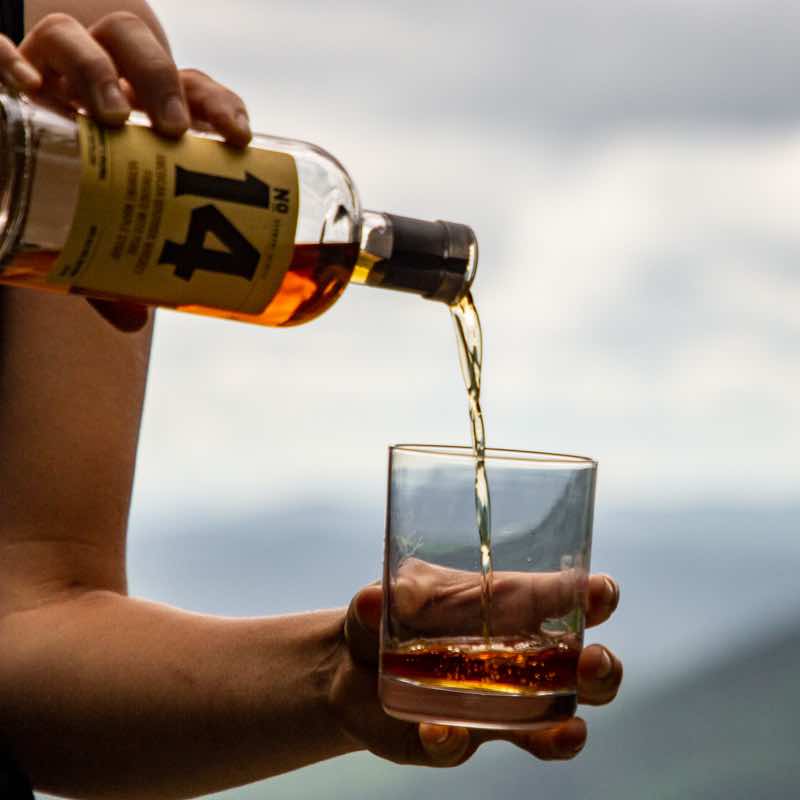 Tasting Notes
Rich amber color, and a pleasant semi-sweetness on the nose lead to a light-bodied and silky whiskey, well-balanced with notes of cherry vanilla. Touches of honeyed oaky spice and clove on the mid-palate result in a soft and elegant finish, inviting another taste.
Drink Concepts
Neat or with a single cube
No 14 Manhattan
No 14 Old Fashioned
Whiskey Sour
Recognition
Gold Medal San Francisco World Spirit Competition
2014 Wine Enthusiast, 92 points "exceptional"
2021 Bartender Spirits Awards, Silver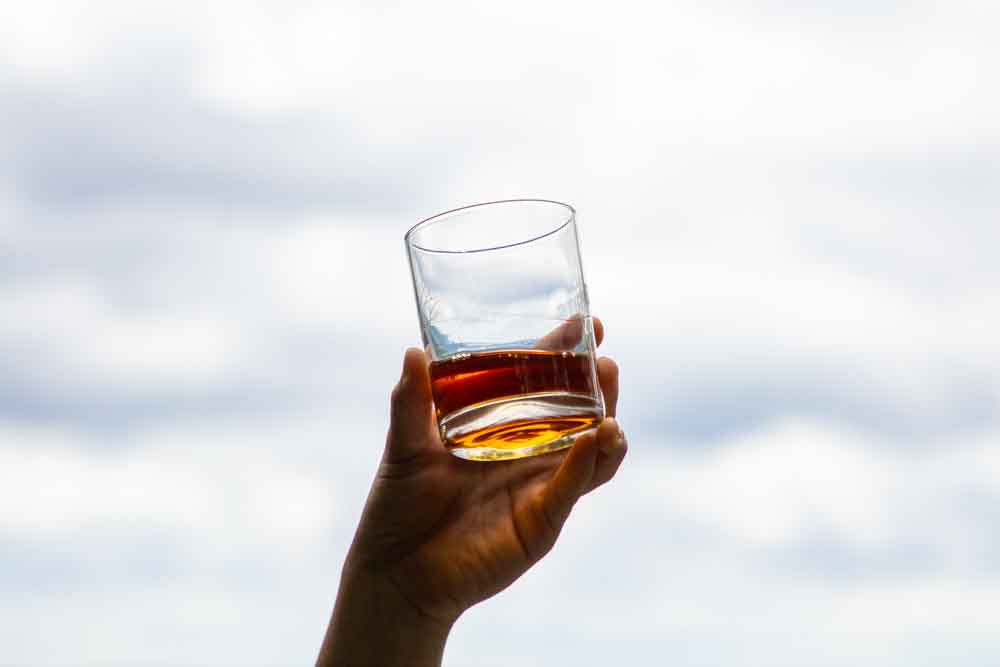 Neat or With a Single Cube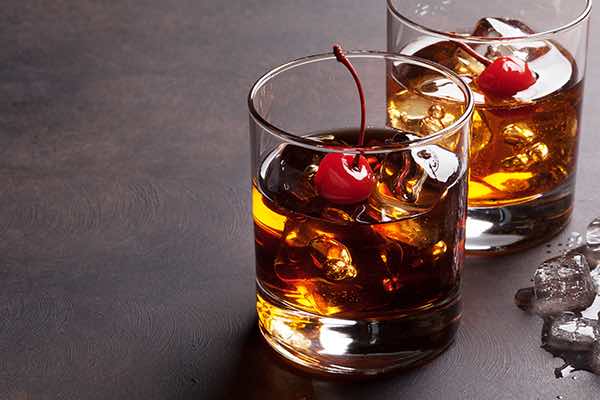 No 14 Manhattan
As Featured at the Simon Pearce Restaurant
• 2 part No 14 Bourbon
• 1 part Sweet Vermouth
• 5 Dashes Angostura Bitters
Add all of the ingredients to a mixing glass and fill with ice. Stir well and strain into a chilled cocktail glass. Garnish with a Luxardo cherry.
*Try this with Coppers Barrel Gin!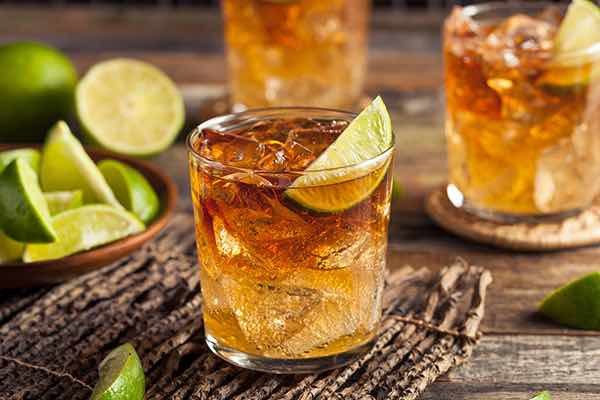 Vermont Ginger
• 1 part No 14 Bourbon
• ½ part Domaine de Canton Liqueur
• 1 tsp Agave Nectar
• ½ part Fresh Lemon Juice
• Handful of Rosemary Leaves
In the bottom of a mixing glass muddle the rosemary with the lemon and agave. Add remaining ingredients with ice and shake well. Strain over new ice into a rocks glass. Garnish with candied ginger and a rosemary sprig.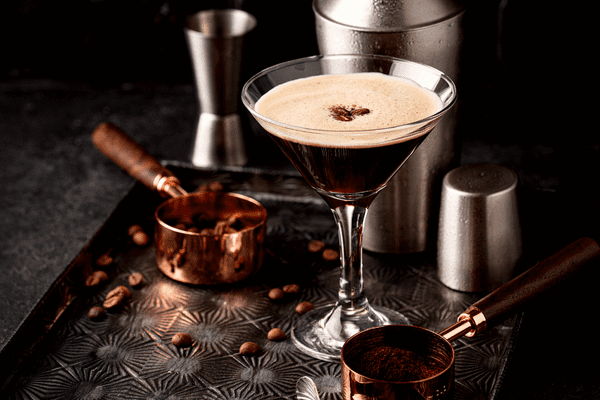 Maple Magic 14
1 part No 14 Bourbon
2 parts Abracadabra Cold Brew Coffee
Jeb's Vermont Maple Sugar to taste
Add 2-3 ice cubes in a rocks glass. Add Jed's Vermont Maple Sugar to taste. Gently muddle. Fill a shaker with ice. Add cold brew coffee and No 14 Bourbon to shaker. Shake and strain over ice and sugar in rocks glass.
*Make it a dessert cocktail with a touch of creme, a dash of cinnamon. Garnish with a few whole coffee beans or a dusting of coffee grinds.