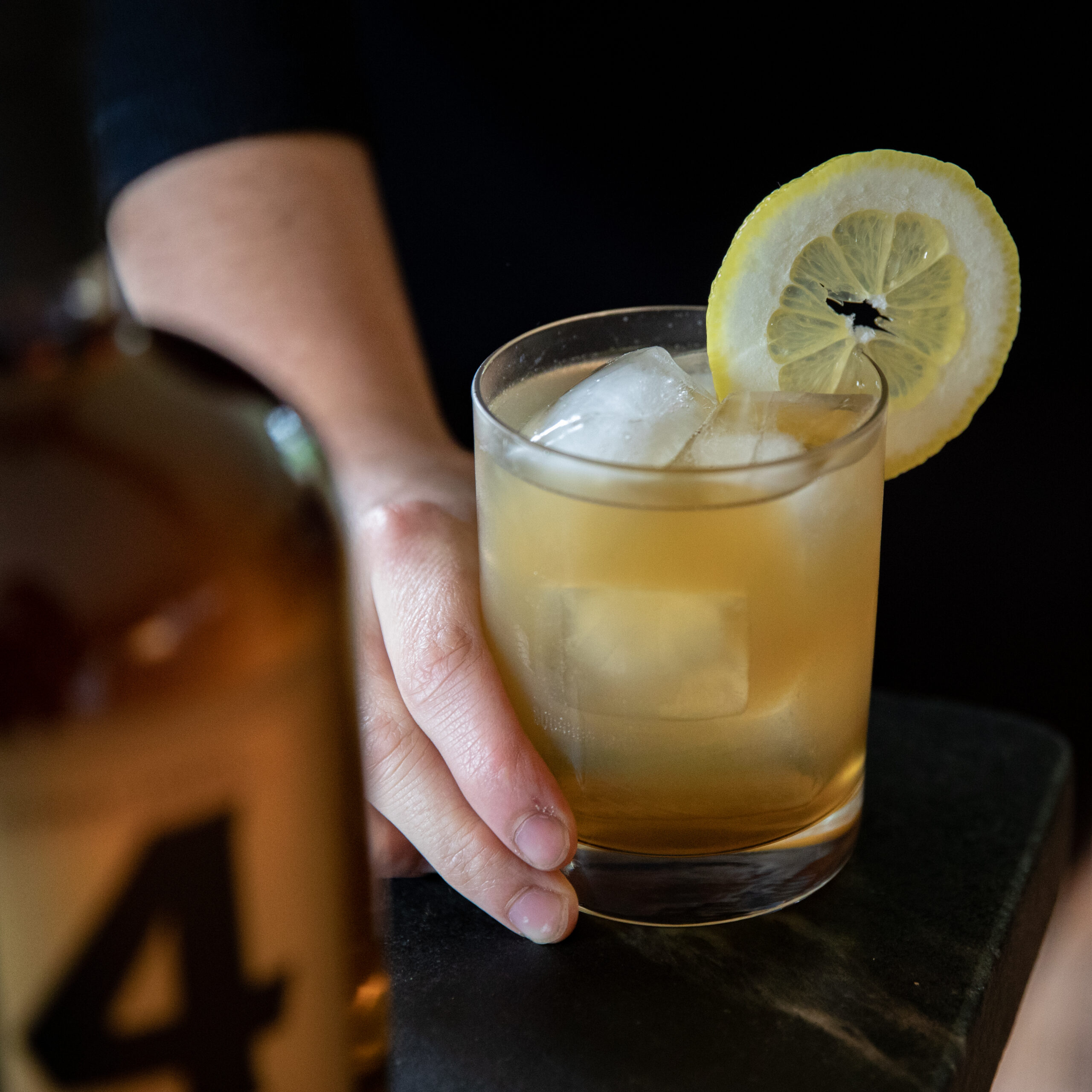 The No 14 Vermont Ginger is one of our favorites for summer time here in Vermont. If you don't have Domaine de Canton Liqueur in your bar, it's worth it to have it on hand. This liqueur is made in France (though the original recipe is said to have come from China). It's a high quality liqueur with a lot of depth and complexity. We love it because it brings out the vanilla and honeyed oak of our No 14 Bourbon while adding a refreshing yet subtle ginger to the mix.
No 14 Bourbon and various elements of lemon, ginger, vanilla, honey and rosemary, with a touch of sweet to bring it all together.
Domaine de Canton has a unique flavor profile – honey, ginger and notes of vanilla bean. The lemon and rosemary in this cocktail recipe help to balance the sweetness of the liqueur. We choose agave nectar because it's less viscous than honey and more sweet than sugar. Thus you can use less of it and it blends very nicely with the other elements in the cocktail.
No 14 Vermont Ginger Cocktail
(As seen on the menu at Boston Harbor Hotel's Rowes Wharf Bar)
• 1 part No 14 Bourbon
• ½ part Domaine de Canton Liqueur
• 1 tsp Agave Nectar
• ½ part Fresh Lemon Juice
• Handful of Rosemary Leaves
In the bottom of a mixing glass muddle the rosemary with the lemon and agave. Add remaining ingredients with ice and shake well. Strain over new ice into a rocks glass. Garnish with candied ginger and a rosemary sprig.
Increase the measurements to accomodate enough servings for your party. Make it ahead in a dispenser. Decorate the table with sprigs of rosemary and whole lemons. Bonus if you can find olive leaves to add to your decoration.
A very bright and citrusy ceviche, made with rich fish, like salmon or yellowtail. Also serve a sampling of olives and cheese. The richness of these foods will balance and play perfectly with the sweetness of the cocktail.