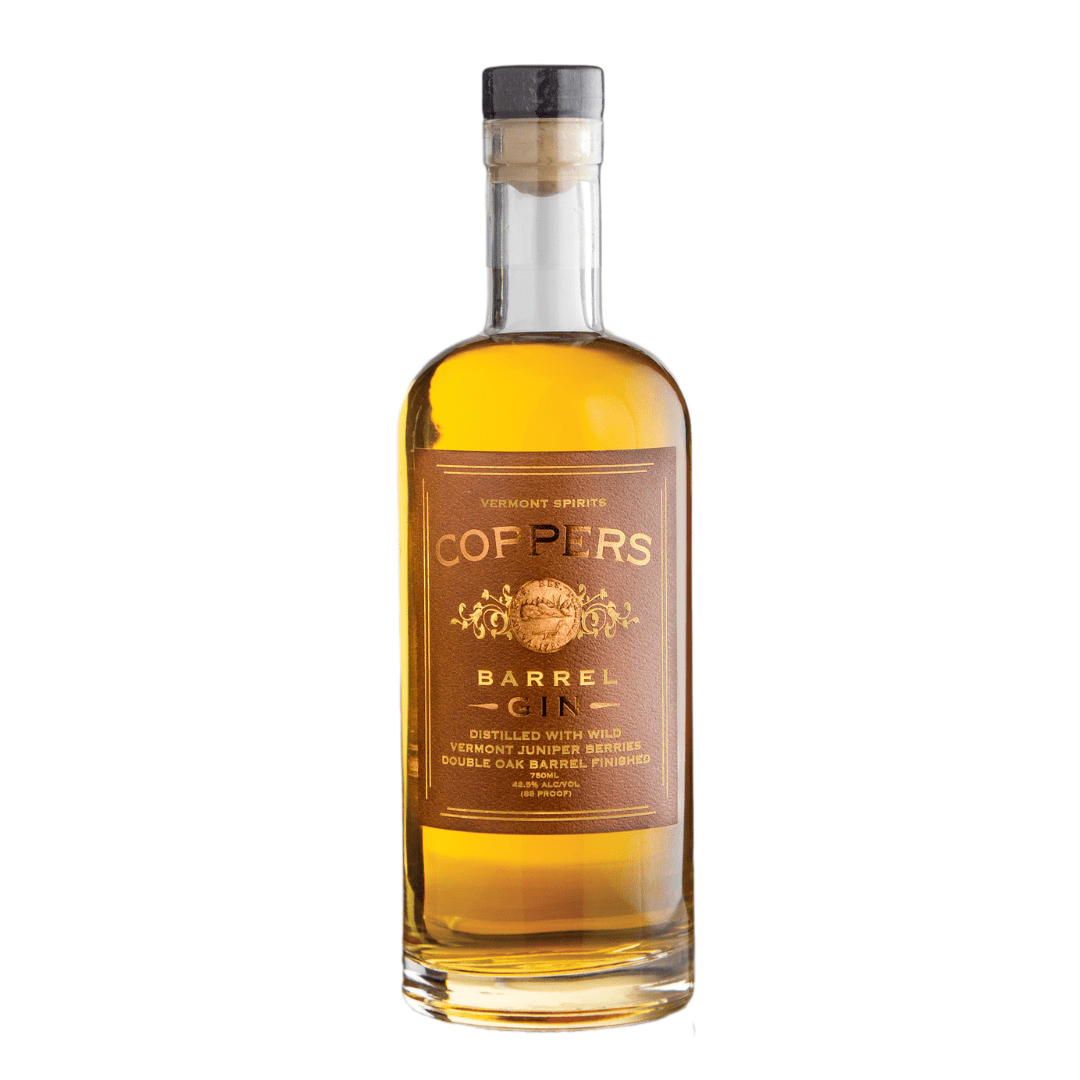 750mL and 375mL
Alc. 45% by Vol. (90 Proof)
A New Expression of a Classic Spirit

A Must-Have For Serious Gin Collectors

A Gin Experience For Whiskey & Rum Collectors

Distinctive. Versatile. Rich
A unique gin, finished in American Oak bourbon barrels, resulting in rich woody flavors, mellowed juniper and warm notes of cinnamon, vanilla and cardamom, giving way to a wonderfully smooth finish.
Finished & Aged In Bourbon Barrels… Transformed By Time
Our Coppers American Gin™ is transformed by time in our used bourbon barrels to create one of the most distinctive, yet versatile, spirits available anywhere. The years of barrel aging in the Vermont climate mellows this gin to create a whiskey-like spirit with only a slight nose of juniper, mid-palate warmth and an unexpectedly smooth finish, while the double barreling imparts an inviting amber color and rich wood flavors. Equally delightful served over ice or to create new expressions of a classic gin, whiskey, or reposado cocktail. This is truly a gin for whiskey lovers. 85 proof
Tasting Notes
Copper color aged gin at 85 proof. Dry wood atoms hit the nose first, followed by hints of cinnamon and vanilla. The barrel flavor carries through the mid-palate, with notes of cardamom and coriander early on. A vibrant, medium body with a compelling juniper and menthol mint finish and light aftertaste.
Drink Concepts
Neat, Single Cube
Upgrade any traditional gin or bourbon cocktail
Signature cocktail: Coppers Barrel Old Fashioned
Awards
Double Gold Medal San Francisco World Spirit Competition
2017 Int'l Review of Spirits, Silver 86 points "highly recommend"
2021 Bartender Spirits Awards, Gold; 90 points