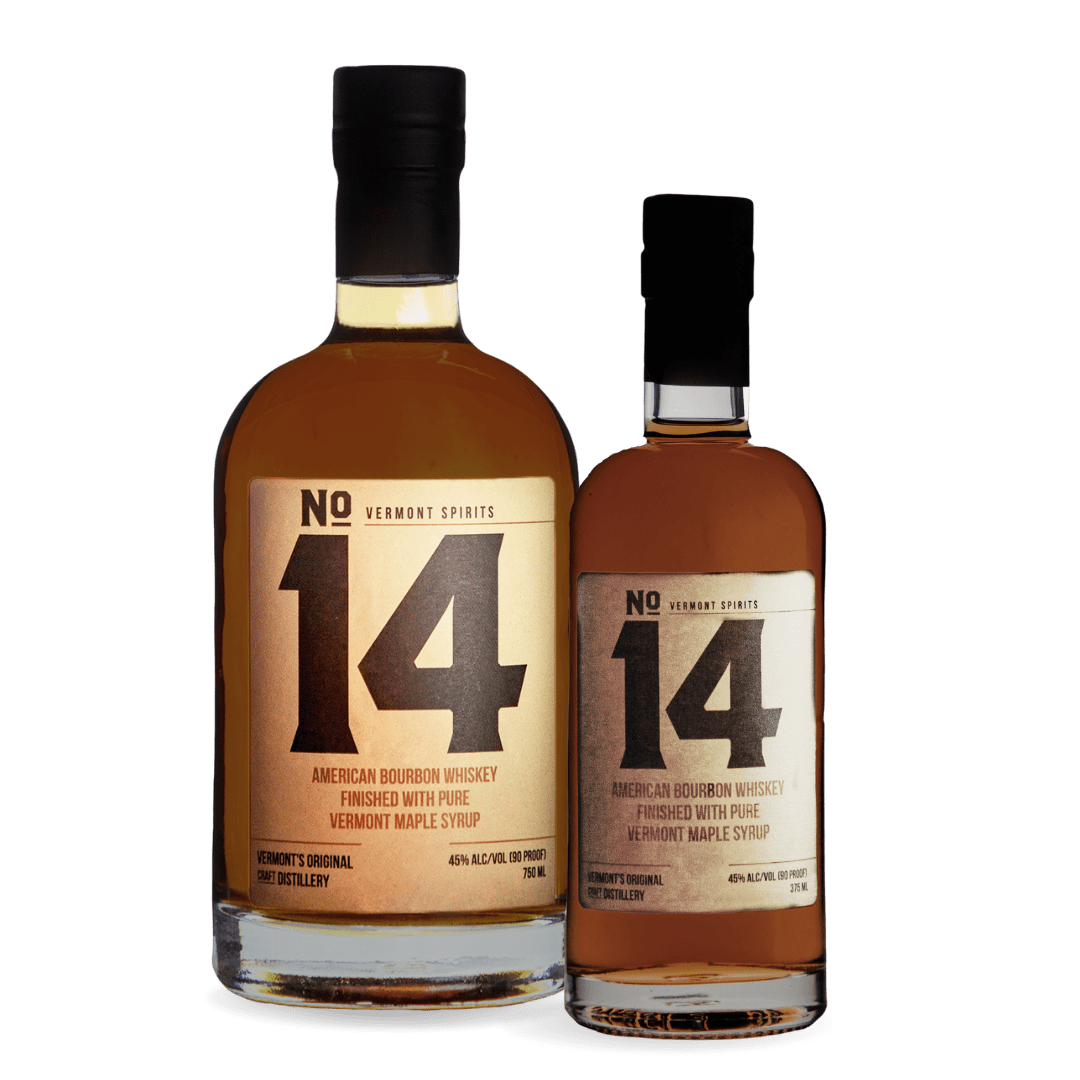 750mL and 375mL
Alc. 45% by Vol. (90 Proof)
Handcrafted, Small Batch Blended & Aged In Vermont
Award-Winning Distinctly American
Exceptionally Smooth Bourbon
No 14 Bourbon unites two American classics – bourbon whiskey and a light touch of pure Vermont maple. The result is a rich, classic bourbon with a wonderfully smooth and long lasting finish.
Shipping Note
Through our partner Barcart, we ship to Massachusetts and the following states: AZ, CA, CO, CT, DE, DC, FL, GA, ID, IN, IA, KS, KY, LA, MN, MT, NE, NV, NH, NJ, NM, NY, ND, PA, RI, SC, TX, VA, WA
The No 14 Story
Named in honor of Vermont, the 14th state, No 14 Bourbon unites two American Classics … bourbon whiskey & pure Vermont maple. The strength of the bourbon is softened by the sweetness of the maple, which broadens its appeal to a variety of palates. The result is a wonderfully smooth spirit with a warm and lasting finish. On its own or in a cocktail, the combination results in a wonderfully smooth and distinctly American spirit.
Recognition
2021 Bartender Spirits Awards, Silver
2019 American Distilling Institute, Bronze
2014 Wine Enthusiast, 92 points "Exceptional"
2014 Tastings, Bronze "Recommended"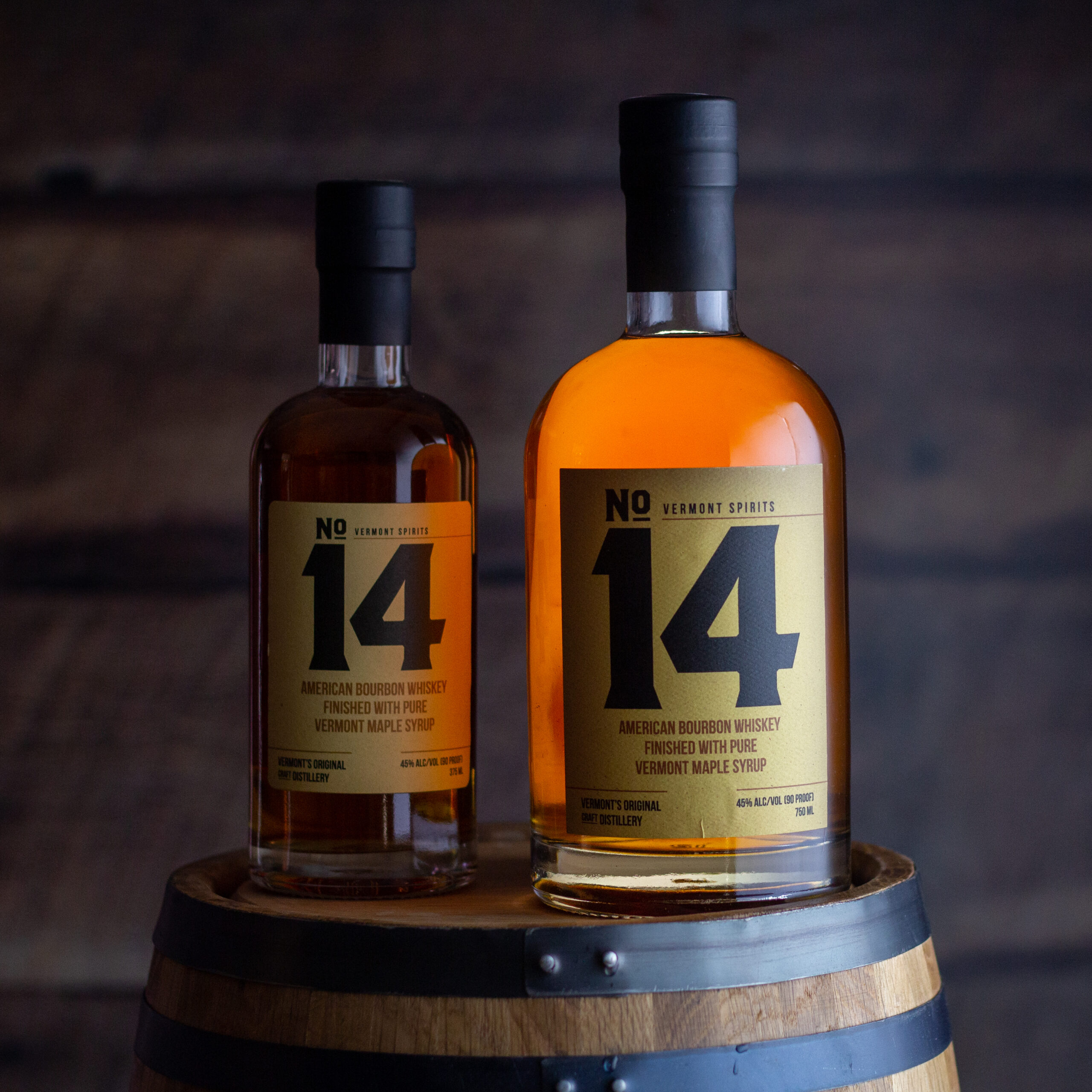 Distiller's Note
Barreled and aged in New American Oak, finely blended to perfection every batch. Remaining true to the artisan craft, we perform the process using the five senses and a desire to "make something beautiful rather than to just make something." No 14 is finished with the lightest touch of pure Vermont maple. The maple is used sparingly, only to create a smooth finish unmatched by any other craft bourbon. The result is an exceptionally American yet distinctly high quality tasting experience. Alc. 45% by Vol. (90 Proof)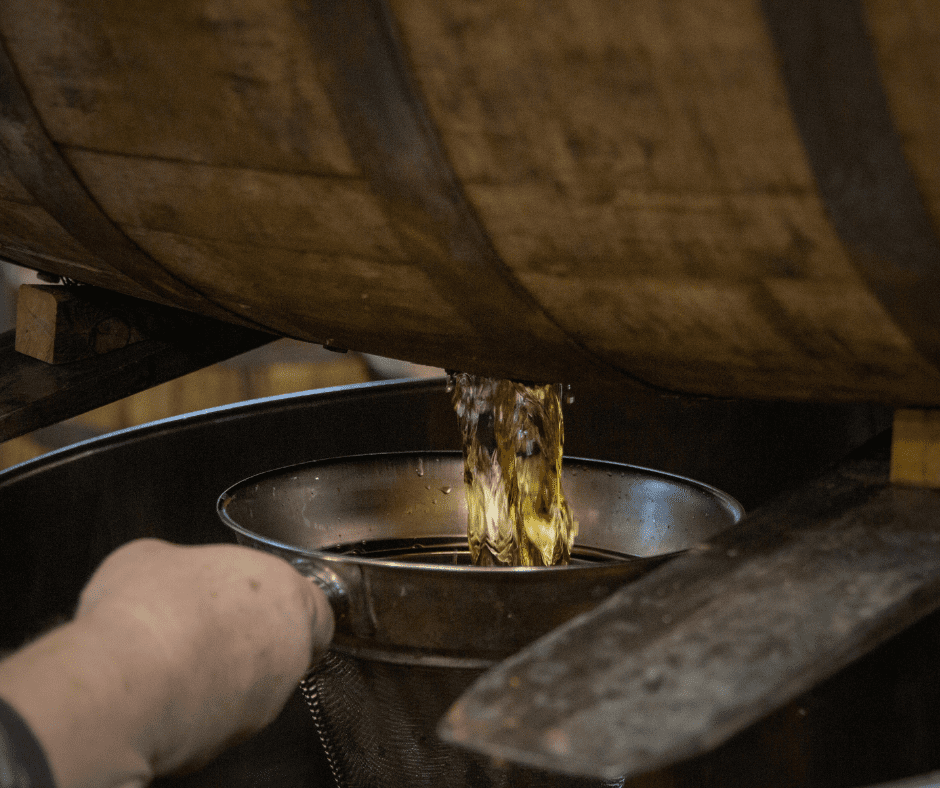 Tasting Notes
Subtle sweetness. Rich but light on the nose. Smooth.
Rich amber color, and rich sweet subtle aromas that are light on the nose. Light bodied, silky whiskey that's well-balanced with notes of cherry vanilla on the mid-palate and touches of caramel, cloves, and honeyed, oaky spice. A last touch of pure Vermont maple lends to a soft and elegant finish.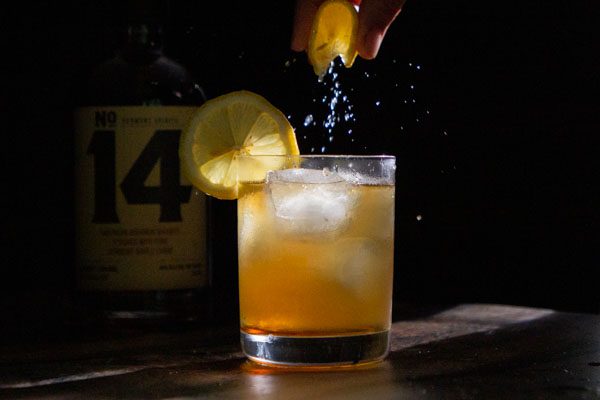 Drink Concepts
Drink neat or with a single cube. Elevate your cocktail experience with the No 14 Old Fashioned.
No 14 Bourbon pairs very well with what's on the menu. It's a "drink-with-dinner" bourbon with appeal to a variety of palates. It serves well as a classic after-dinner bourbon, softened by the a subtle sweetness of maple and incredibly smooth finish that leaves you wanting another taste.
Neat or with a single ice cube
The No 14 Manhattan
The No 14 Old Fashioned
Peach and Mint No 14 Bourbon Tea