Our craft spirits are taking the nation! This weekend we're handing out signature craft cocktails at The Sheats-Goldstein House in LA. There's so much to love about this.
The Sheats Goldstein House was designed by Modernist architect John Lautner.
The house was made famous in The Big Lebowski and Charlie's Angels…
It's been the backdrop to so many fashion shoots – Vogue, Dior, Vanity Fair…
The celebs love to have parties there and rub elbows with self-made real estate tycoon (and often controversial), James Goldstein.
And the view… the view…
"The expansive view encompasses the entire city, stretching from downtown to the Pacific Ocean. 'You go through this low space, then you have a little of the outdoor, the sound of water compressed, then you go through a glass door and the whole thing like a piano lid opens up to Los Angeles,' said LACMA director Michael Govan, describing the experience of walking into the house. "It's all designed around that particular view, and there's no better version of that view in Los Angeles. It's an archetype."
(jamesfgoldstein.com)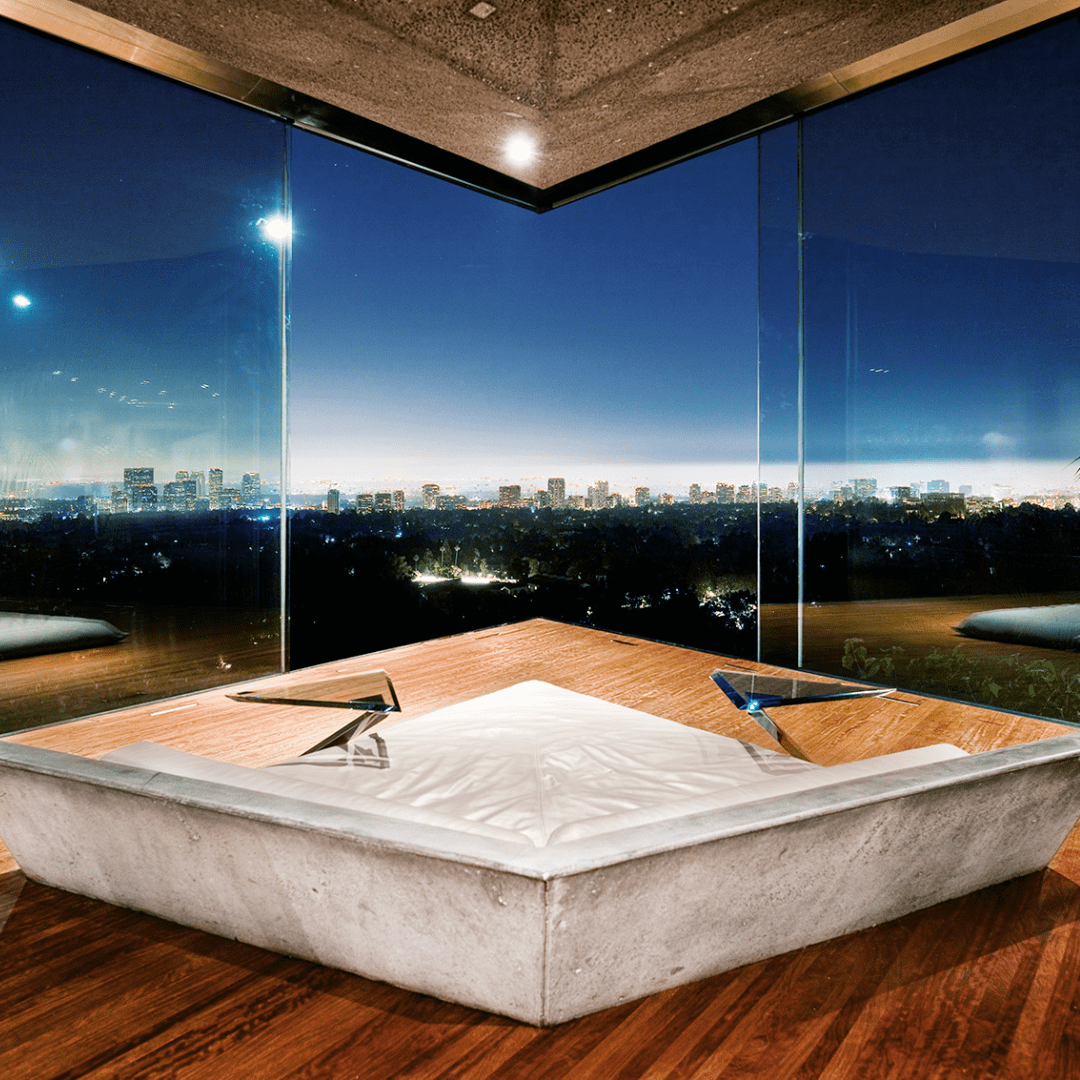 But we're most excited about another opportunity to collab with USModernist. We featured Vermont Gold Vodka in a signature "Kirk Douglas Spritzer" at the Kirk and Anne Douglas House during Modernism Week 2022.
Besides the fact that founder, George Smart, and his team are incredibly fun people to hang out with, we also really appreciate what they're up to.
USModernist is on its own mission to identify, preserve, and protect America's mid-century Modernist houses.
Perhaps to their own surprise, a Modernist movement has since been born. And USModernist is at the center of it all.
USModernist now hosts annual events and celebrations around the world, bringing together a global community of people who might not otherwise have found each other at the same dinner party.
Whether you're into fashion, cars, or interior design, engineering, the natural world, or pro sports, Modernism tends to be at the nexus.
So check out what George and the team are doing over at USModernist.
Explore their event line up and especially the iconic buildings that host them. Listen on the radio or search for virtually anything in their expansive online library.
Cheers, George. We'll see you in L.A.