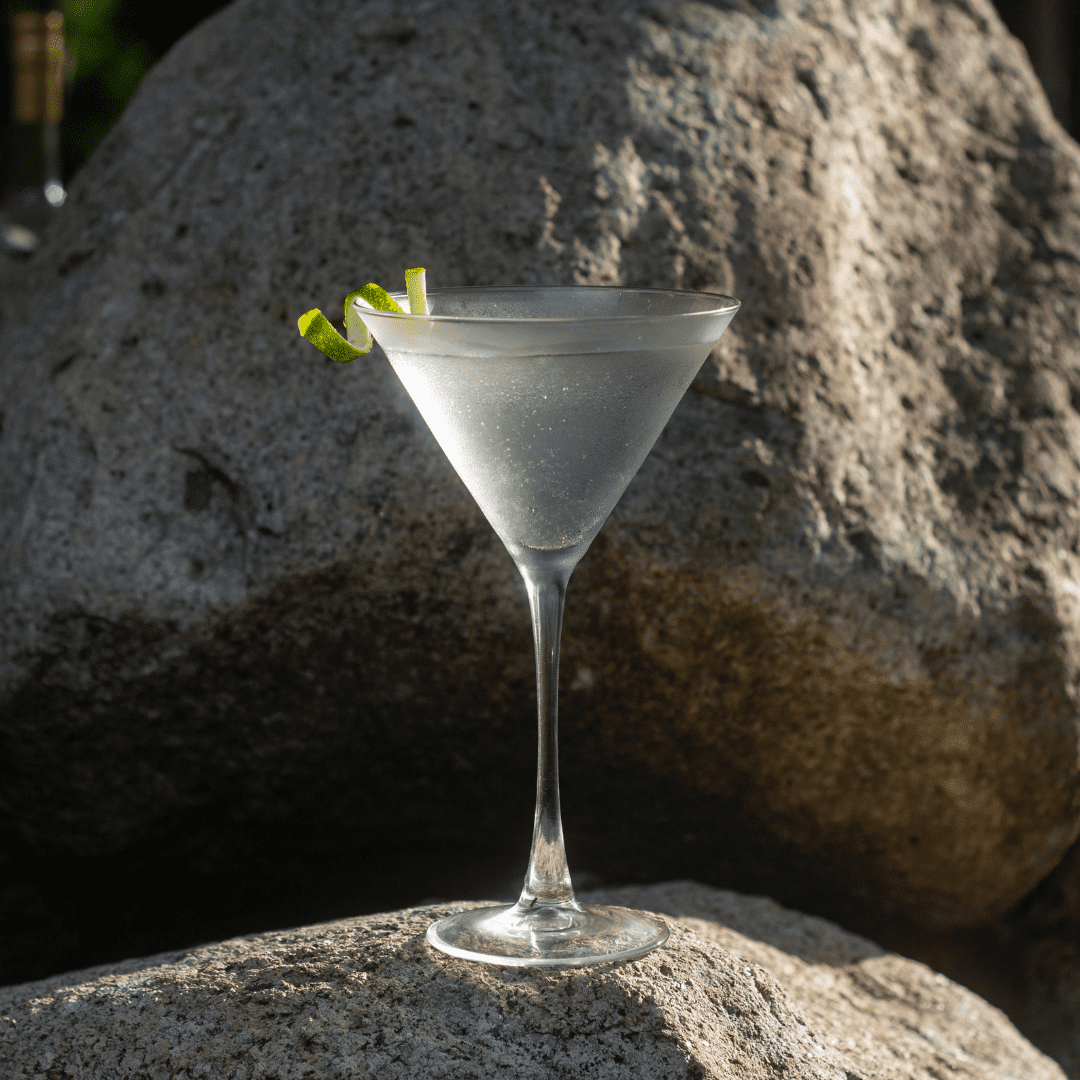 The Woodstock Maple Drop is a signature Vermont Gold Vodka cocktail. We love it for the way the cocktail so elegantly highlights the flavor profile of our handcrafted vodka. Plus it's a versatile cocktail that we enjoy all year long. If you're not sure about the "verjus," scroll to the bottom for explanation and alternatives.
The Basics
Simply Vermont Gold Vodka with sweetness from both the maple syrup and verjus, balanced with gentle acidity and citrusy fruit flavor from the verjus.
Mixology
You've likely noticed we love simple cocktails made with high quality ingredients. That's what makes this recipe work so well. The Woodstock Maple Drop is a rhiff on the traditional lemon drop martini tends. However, lemon drops tend to be too sweet and seriously time consuming, once you've freshly squeezed al those lemons. In fact, if you want to make your bartender happy, don't order a lemon drop.
The Woodstock Maple Drop is a more refined and, well, let's say it, classy drink. Rather than masking the vodka, we celebrate it and use the maple syrup and verjus to add complexity to its flavors. Skip below to learn about verjus, and be sure to use pure maple syrup, with no additive sugars.
Elements
2 oz Vermont Gold Vodka
½ oz Richardson Amber Maple Syrup
1 oz Lincoln Bridge Farm Ver Jus (may be substituted with lemon juice)
Instructions
Mix all ingredients in an iced tumbler. Stir ingredients until very well chilled. Serve in a martini glass; garnish with a citrus twist. Or serve on the rocks, in a rocks glass, and garnished with a lemon wheel.
A Note About VerJus
Slightly acidic, slightly fruity, slightly sour and slightly sweet.
VerJus is an ingredient which has been around since the Middle Ages. Before lemons were brought back to Europe during the Crusades, verjus was used much like a vinegar, or cooking wine, or a citrusey complement to a dish. Yet it's not quite like any of these. Made from unripened grapes, the juice is pressed through mesh and can be stored in a pantry for weeks. Although verjus comes from the juice of grapes, it's not fermented, but it is more sour than sweet, with a slight hint of fruit on the palate. Back in the day DiJon mustard was made with verjus (rather than lemon juice) from the vineyards surrounding French monasteries. Some revivalists have brought it back to complement salads, meat dishes and even cocktails. You're likely to find versjus at a local farmer's market, like the ones we have here in Vermont. Otherwise, you can try making it yourself. For more recipes and history, check out this article by Paringa Estate, in South Victoria, Australia.
Tell us how you made your craft cocktail!