The star of the show. The Manhattan is a classic, whiskey-forward cocktail, and yet, we suggest you use Coppers Barrel Gin in place of the bourbon. Yes, we do. Our Coppers Barrel Gin is like nothing you've ever tasted. Start with 2:1 gin to sweet vermouth ratio and go up (4:1) or down (1:1) until you arrive at your happy place.
Elements
2 part Coppers Barrel Gin
1 part Sweet Vermouth
5 Dashes Angostura Bitters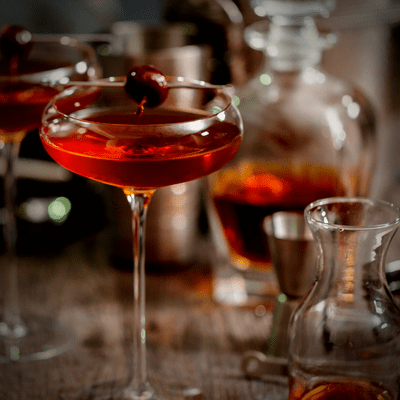 Instructions
Add all of the ingredients to a mixing glass and fill with ice. Stir well and strain into a chilled cocktail glass. Garnish with a Luxardo cherry.
*Try this with No 14 Bourbon!