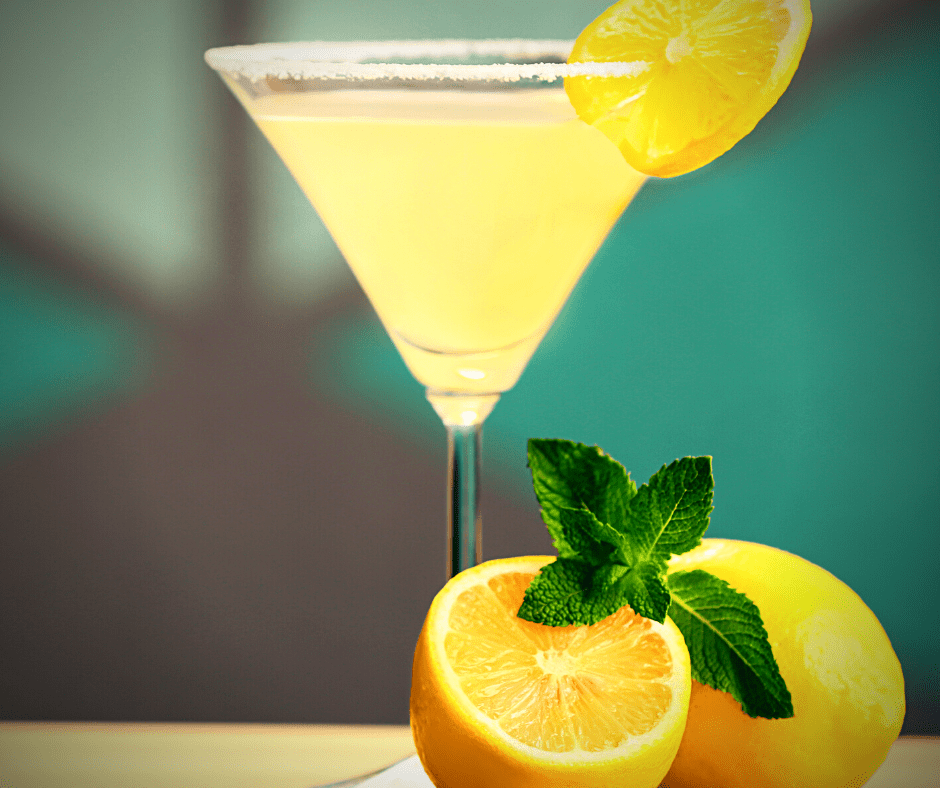 We are partial to this fantastic cocktail. (Actually, we've never done the research to find out if there's another out there like it.) We call this the Kirk Douglas Gold Spritzer. Traditionally the Kirk Douglas spritzer (or some variation) is known to be Douglas' favorite cocktail. But we admit the famous actor was likely partial to great vodka and any drink that featured it.
The Kirk Douglas Gold is our signature drink, made for our US Modernist friends each year, in Palm Springs, at Modernism Week. It's a celebration of a special era, a style – or maybe lifestyle, which in turn celebrates nature, environment, music, food, drink and … well, style. Hats off to Modernism.
The Basics
Lemon, mint, Vermont Gold Vodka and soda. Simple, yet, this cocktail highlights the particular elements of the vodka. (So choose a vodka you like very much.)
Mixology
Vermont Gold Vodka is exceptionally clean. It's made from only distilled maple sap and blended with crystal clear water. The notes are peppery, toasty, with aromas of maple and caramel. It's gluten free and grain free, so the subtle flavors of the vodka are not weighed down in any way. In fact, the lemon boosts these subtle notes and adds a lightness to the drink. Mint adds an herbal element to a cocktail, which helps to contrast any sweetness.
Kirk Douglas Gold Spritzer
Elements
2 oz Vermont Gold Vodka
4 oz natural club soda
Lemon twist garnish
Mint leaves (2-3)
4-8 cubes ice
Instructions
Place ice and Vermont Gold Vodka, along with the club soda and mint, in a tall glass. Stir until well chilled.
Add lemon twist as garnish.