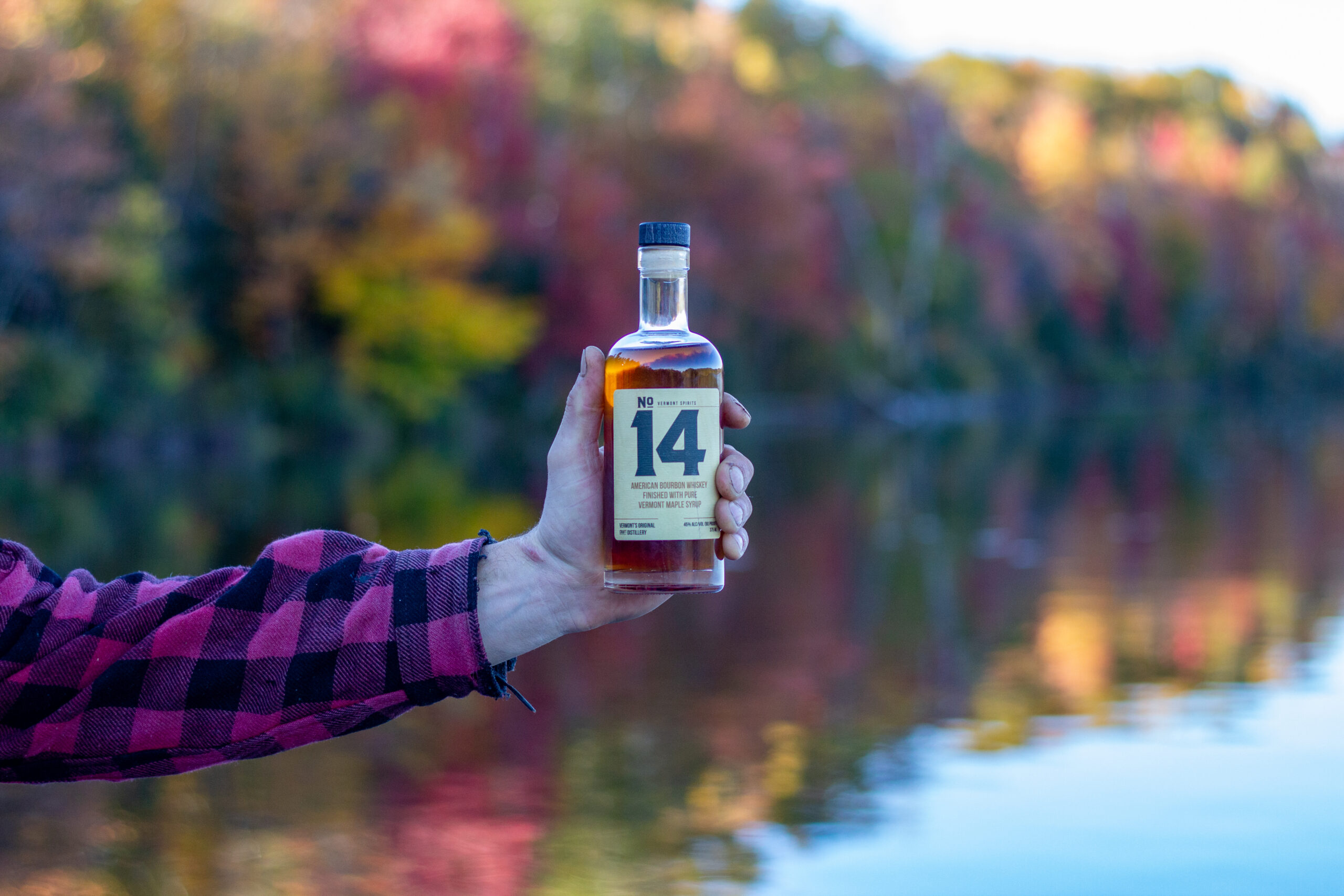 The maple tree is at the heart of our story.
In the early years of our distillery, we had our own plantation of sugar maples, or "sugarbush." Our master distiller cared for it and harvested the maple sap during the sugaring season.
At that time, many of the trees were over 100 years old. Stone walls ran through the woods that once separated fields and old roads.
"Big old maples on their own are majestic, but in a line, by an old stone wall, or lining an old road in the forest, with the late winter snow cover… They are simply beautiful."

~Harry G., Master Distiller, Vermont Spirits Distilling Co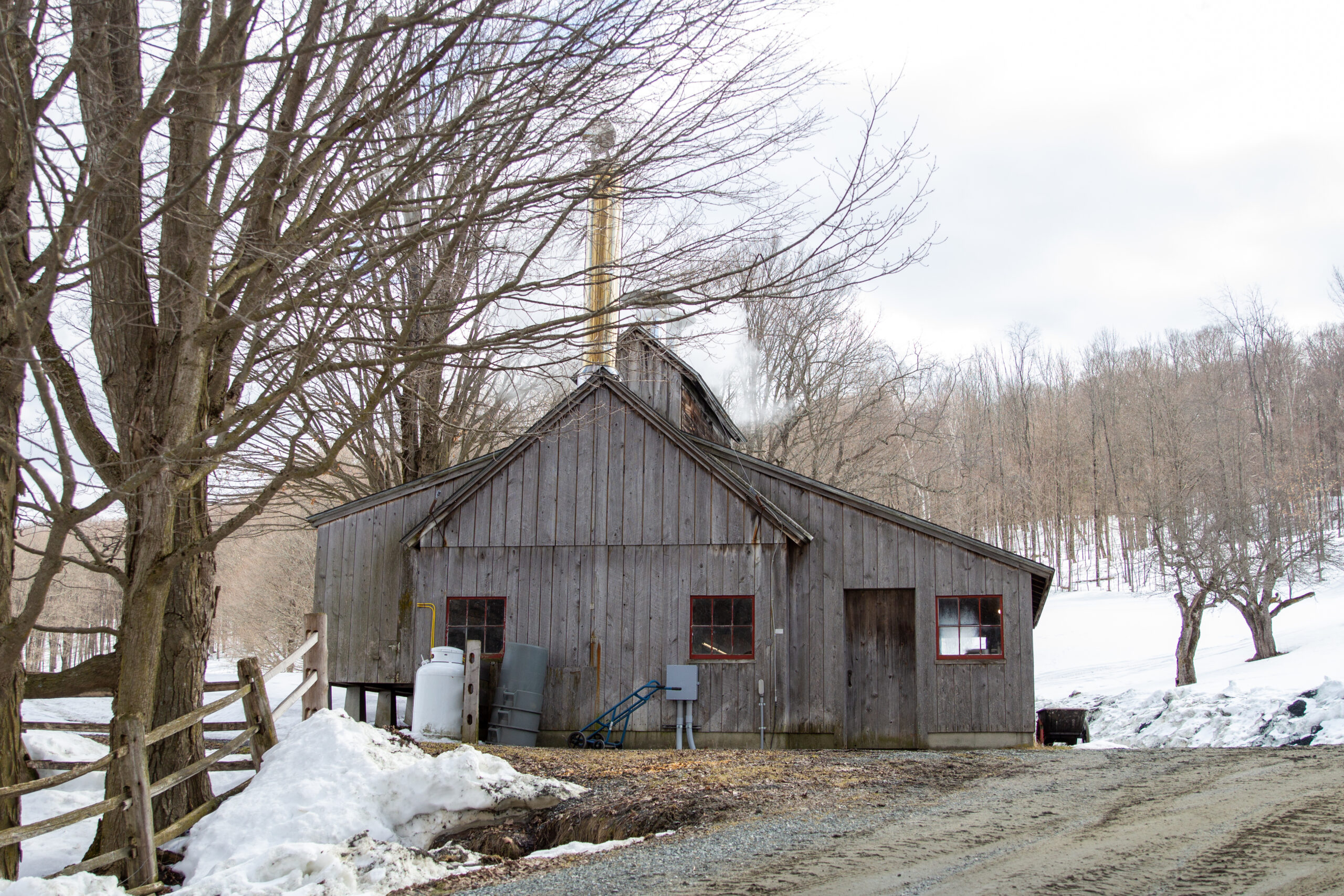 Sugarshack at Richardsons Family Farm
Celebrate Maple 100 All Season Long
Complimentary tastings of our handcrafted spirits are available without appointment! Just stop in and visit us. Explore our Forest to Bottle concepts with our live maple display. You'll get an insider's look at how sap is collected, concentrated, fermented and distilled to make our award winning Vermont Gold Vodka.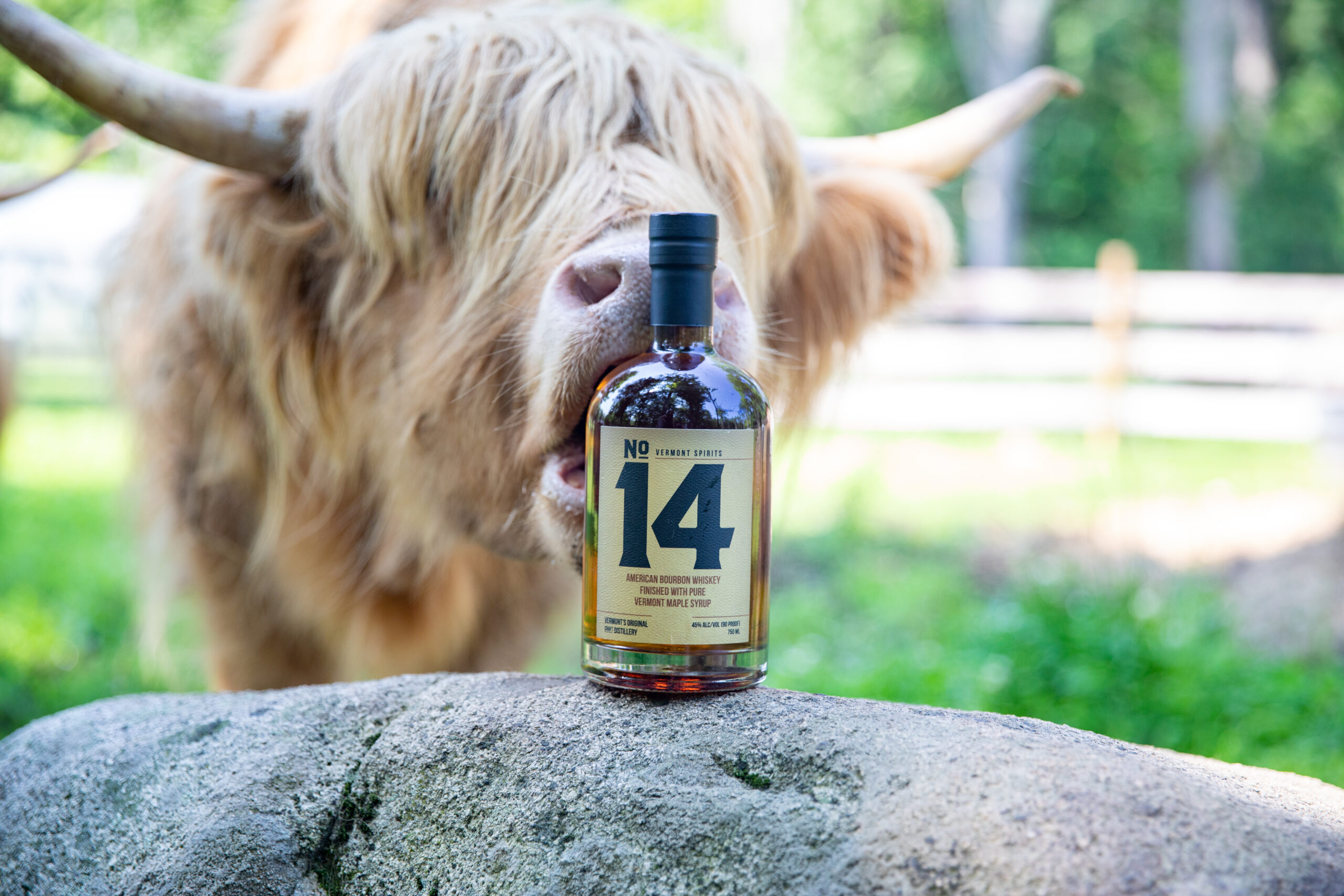 Forest To Bottle, In Every Bottle.
Surrounded by nature and dependent on natural resources, we re-use and recycle wherever possible. Each year we work with Dartmouth College students to explore creative ways to lower our emissions and get closer to our goal of zero carbon footprint.
Our spirits are handcrafted and inspired by the abundance of natural resources around us. No 14 Bourbon is aged here in Quechee and finished with a touch of pure grade Vermont maple. Vermont Gold Vodka is made with only two natural ingredients – distilled Vermont maple sap and purified crystal clear water.
Maple 100 Around Town
A month long festival each year, Maple 100 runs Sep 15 – Oct 15 and highlights the hundreds of maple activities, adventures, and maple-inspired products available across Vermont. Explore farms, food businesses, sugarmakers, restaurants, lodging establishments across the state that are showcasing maple.
https://www.vermontvacation.com/maple-100
#Maple100 #VtMaple100 #VtMaple #ThinkVT #WorldsBestFoliage