Stop in. Warm up! We've got great spirits on sale for you this month. Located on Route 4, in Quechee Gorge Village. Open daily 10am – 6pm.
Gin Three Pack
Take $8 off the 375mLs and $9 off the 750mLs. Includes Coppers American Gin, Coppers Sugarwood Gin and Coppers Barrel Gin.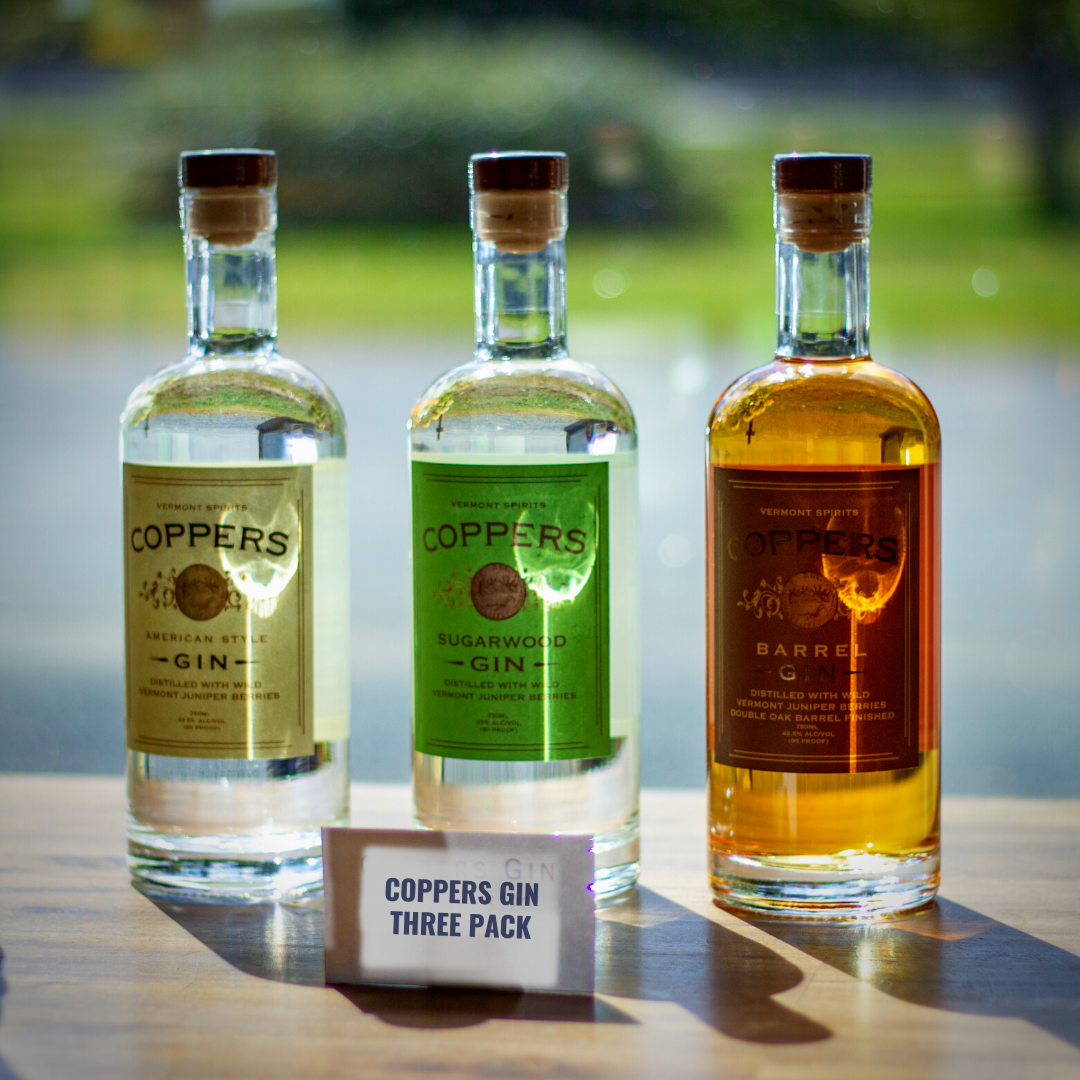 Crème de Cassis de Vermont
$2 off each 375ml bottle
Intro To Vermont Gift Pack
15% Off! Includes Creme de Cassis, Vermont Gold Vodka and No 14 Bourbon 375mL.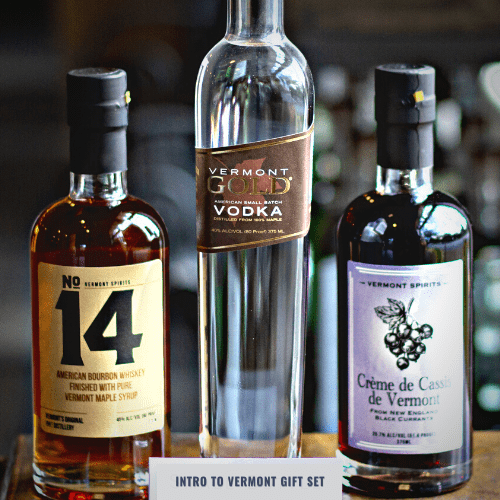 Sales valid thru 3/31/2023 for purchases only at our Meeting House in Quechee, Vermont. See you soon!