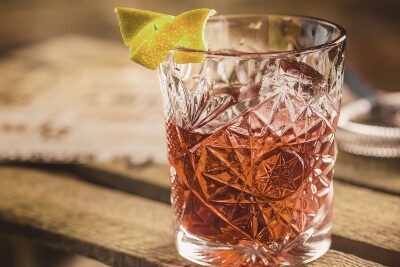 2 part Coppers Barrel Gin
1 Sugar Cube
2 Dashes Angostura Bitters
4 Small Or 1 Large Ice Cube
1 Orange Peel Twist
Muddle the sugar cube and bitters with one bar spoon of water at the bottom of a chilled rocks glass. Add Coppers Barrel Gin. Stir.
Add one large ice cube or four small cubes. Stir until chilled and properly diluted, about 30 seconds. Garnish with an orange peel twist.
*Try this with No 14 Bourbon!