Autumn in New England. Hikers. Kids & Pumpkins. Sunday Drivers. And everyone in between. Even though maple season is technically between winter and spring, we all still love to indulge in everything and anything maple this time of year… with a side of apple and pumpkin spice of course.
We love our land here in Vermont.
In fact, the mighty maple tree is our genesis and the bones of our story. It's why we've partnered with Richardson Farm to make an amazing Bourbon Barrel Aged Maple Syrup this season. And why we're environmentally conscious in all that we do.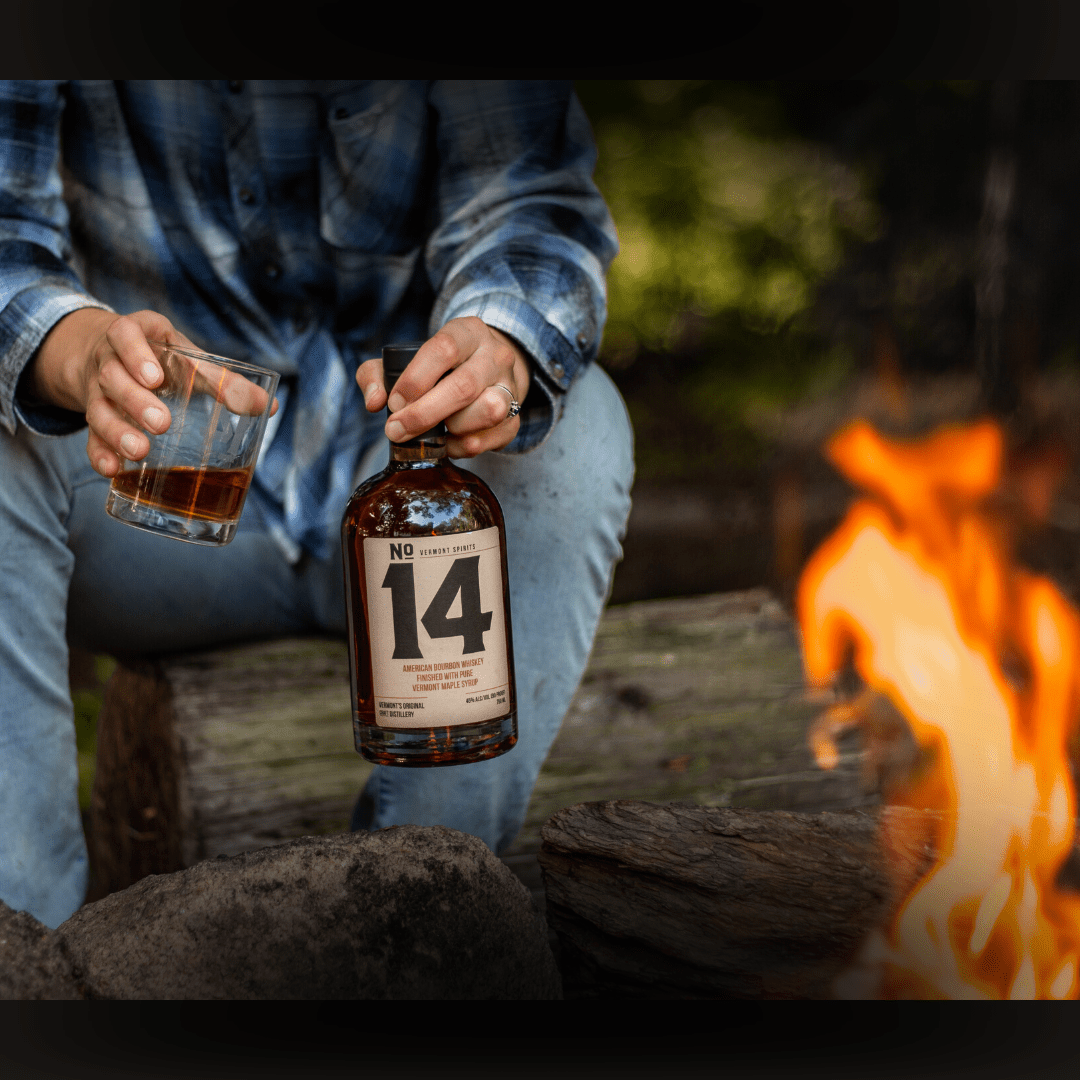 You'll notice we lean pretty hard on the Bourbon Barrel Aged Maple Syrup in the menu that follows. It's new and on the shelves now, and we're super excited about it. But if you can't get to Vermont to pick up a bottle, go ahead and use a high grade pure maple syrup instead. You'll want to combine it with No 14 Bourbon (which you can buy online or find it near you)!
So in honor of maple (and the apple and pumpkin spice that makes us think about maple), we've come up with an indulgent menu for you.
Choose one or two to try this weekend, or make it a maple party and do it all. Just be sure to let us know how it goes! We love hearing your stories. Tag us on Facebook or wherever you do your social – @vermontspiritsdistillingco.
Two ladies walked in the other day. They were here for craft cocktails. (We serve 'em up every Tuesday 3pm – 6pm). One of the ladies ordered a No 14 Old Fashioned, then asked her friend what she wanted. The other lady said, "They don't have what I want." I said, "How about a martini if I use some maple syrup to sweeten it up?" She said she would give it a try. She ended up having two…
The Main Course: Grilled Bourbon Barrel Aged Maple Steak, Chicken & Salmon
Your choice of grilled steak, chicken or salmon. Marinate in a simple combination of soy sauce, Richardson Farm's Bourbon Barrel Aged Maple Syrup and crushed garlic, salt and pepper. Grill then drizzle with a touch of syrup and garnish with a sprig of rosemary.
A Couple Side Dish Options:
Grilled Bourbon Maple Veggies
Any kind of squash will do. Drizzle with Richardson Farm's Bourbon Barrel Aged Maple Syrup
Bourbon Maple Pumpkin Risotto
Make risotto as instructed and add either pumpkin puree or roasted fresh pumpkin toward the end. Your last step is to drizzle with Richardson Farm's Bourbon Barrel Aged Maple Syrup. Serve with freshly grated parmesan and add red chile flakes for a happy punch. (Add pancetta or bacon to make this more of a main course!)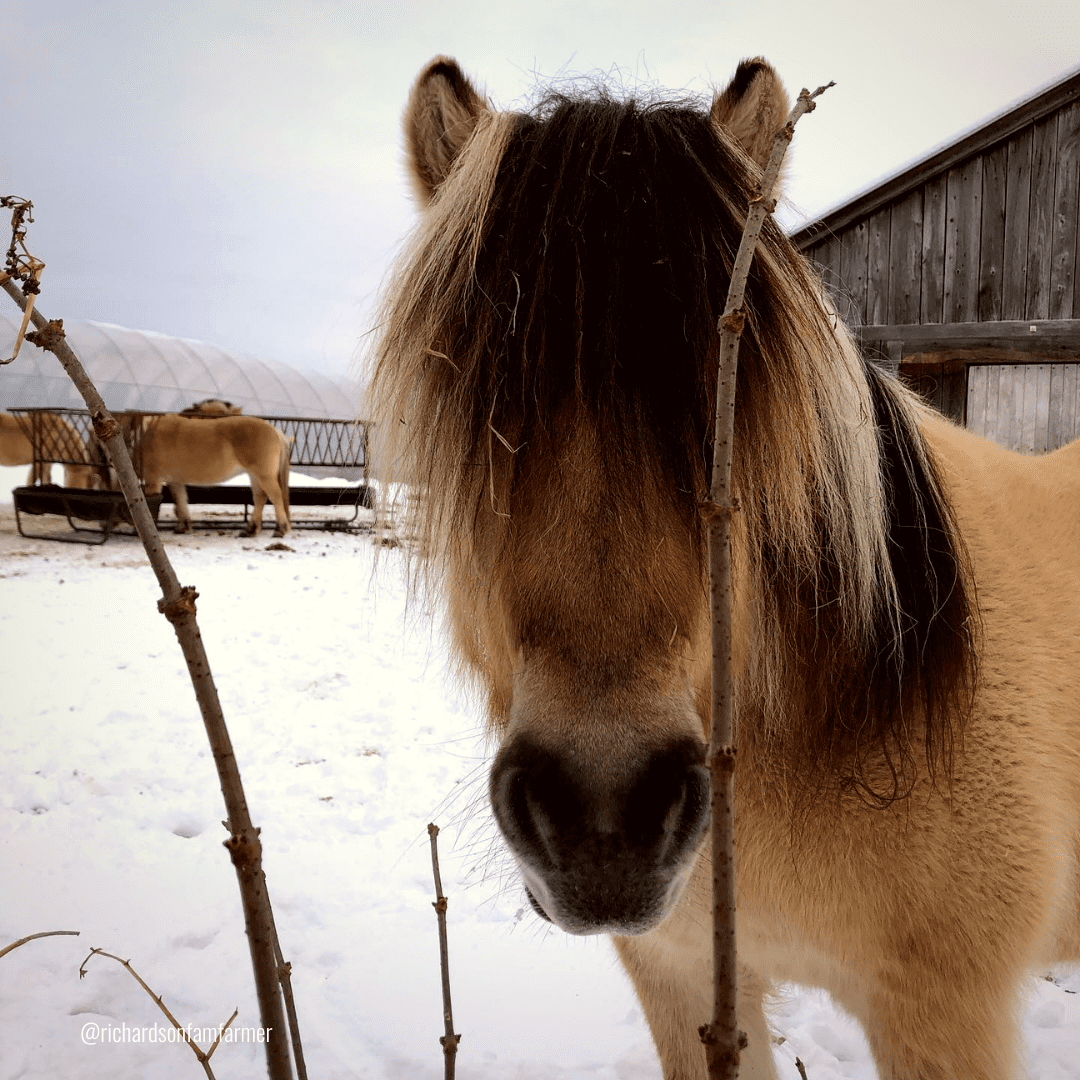 ( 👆🏽 Richardson Family Farm on Hartland Hill)
Dessert: Maple Bourbon Vanilla Ice Cream
Drizzle your favorite vanilla ice cream with No 14 Bourbon and Richardson Farm's Bourbon Barrel Aged Maple Syrup
A traditional old fashioned will have you muddle your bitters into a sugar cube at the bottom of the glass. We love that option, too. But sometimes you may not want to save the sweet sugary crystals for your final sips at the end of the drink (especially if you let a bunch of it sink to the bottom). Maybe you're not entirely a bourbon drinker and appreciate a little sweet to mellow it out. Maybe you want to upgrade your old fashioned game and offer a goodie-but-oldie to your friends. Whatever your reason, you've got to try this. Try it paired with cheese or chocolate dessert. Garnish with a frozen grape (as the Canadians do).